Stay in the know with VDM & Thorn
Download our Tax Checklist here!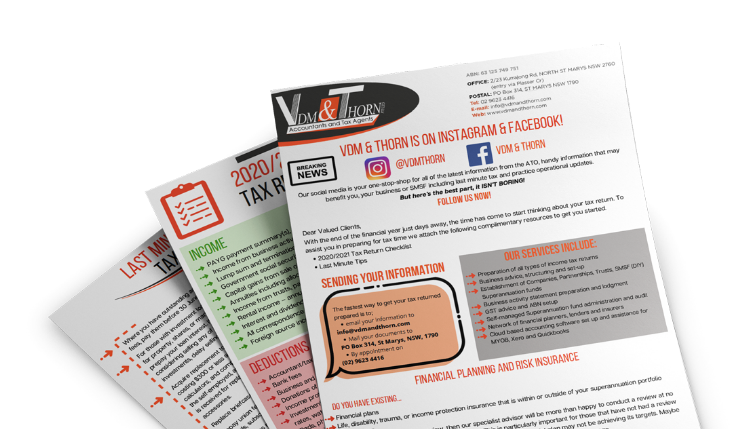 Your Tax Checklist
06
days
03
hours
01
minutes
29
seconds
Countdown to Tax Time 2021
We welcome all in-office appointments however if you would like to save time, and have your tax return prepared quicker, you can email us your information then sit back and relax while we do your tax!
Tax time has never been easier! We will communicate via email and/or phone to address any further queries or matters that may arise but if not, a completed tax return ready for signing will be e-mailed back to you once our team are satisfied they have maximi$ed your claim$!
Download our tax checklist now to help you gather the correct information or contact us if you need further assistance.
What you will need?
Income statement
These are needed to prove any money you made this financial year.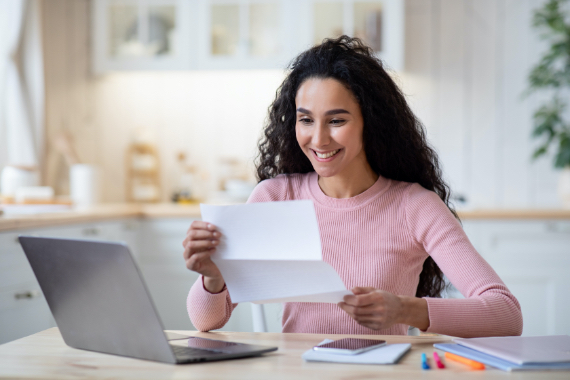 PAYG payment summary, allowances, directors fees
Income from business activities or bank statements
Lump sum and termination payments, including redundancy
Govt social security payments (pension, unemployment, sickness benefits)
Capital gains from sale of assets / income from trusts and partnerships
Rental income / Foreign source income (employment and pension)
Interest and dividend income including child accounts and any tax deducted / dividend statements
Foreign source income (employment and pension)
Deductions and expenses
Accountant / Tax agent fees
Bank fees / Professional subscriptions and memberships
Sickness / Accident insurance including income protection insurance
Superannuation contributions
Work-related motor vehicle travel (logbook & kms)
Business /home office deductions based upon verifiable calculations
Donations
& Many More, see our guide above and call us today!
Satisfied with our services?
Don't keep us a secret!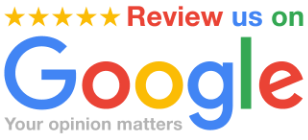 Your review is greatly appreciated.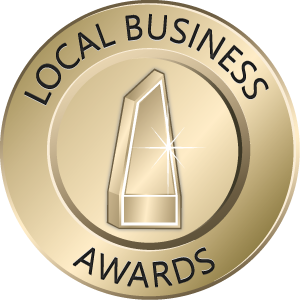 Did you know?
We are in the running for the 2021 Local Business Awards! (OMG WOW YAY)
Voting opens on the 28 June and we appreciate your time in casting your vote!
The link to vote will be here soon so please check back in a week or two!
03
days
15
hours
02
minutes
29
seconds
Get in touch with our team today