VDM & Thorn acknowledge the risks associated with resuming in-office appointments whilst COVID-19 continues to circulate at significant rates within our community. Therefore in the best interests of our clients, staff, family and friends we will continue to work remotely at this stage, maintaining contact through email and telephone.
Countdown to office reopening!
93
days
03
hours
33
minutes
01
seconds
We will advise if there will be any restrictions to in-office appointments at the time of reopening in line with any mandated NSW Government Public Health Orders.
Our team look forward to welcoming you back to our office in the new year!
Stay in the know with VDM & Thorn
Download our Tax Checklist here!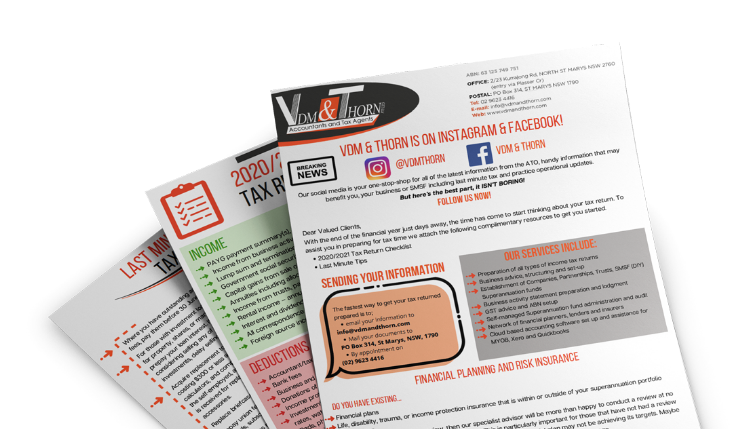 Countdown to Tax Time 2022
257
days
18
hours
32
minutes
01
seconds
Your Tax Checklist
We welcome all in-office appointments however if you would like to save time, and have your tax return prepared quicker, you can email us your information then sit back and relax while we do your tax!
Tax time has never been easier! We will communicate via email and/or phone to address any further queries or matters that may arise but if not, a completed tax return ready for signing will be e-mailed back to you once our team are satisfied they have maximi$ed your claim$!
Download our tax checklist now to help you gather the correct information or contact us if you need further assistance.
What you will need?
Income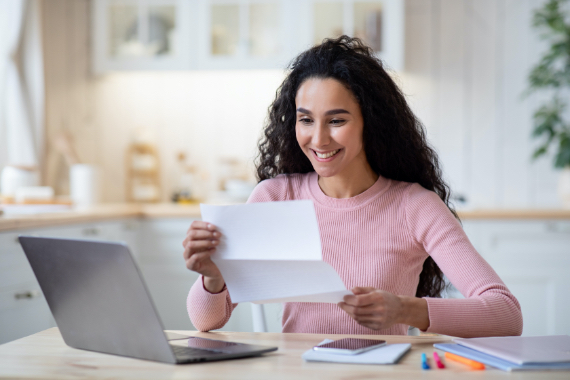 This may include but is not limited to the following:
PAYG/MyGov payment summaries, allowances, directors fees
Income from business activities/BAS or bank statements
Lump sum and termination payments, including redundancies
Government social security payments (e.g. pension, unemployment, disability)
Capital gains from sale of investments and assets (e.g. property, shares, managed funds and bitcoin)
Income from trusts (i.e. Trust statement) and partnerships (i.e. copy of partnership tax return)
Rental income statement (monthly or annual)
Foreign source income (employment and overseas pension)
Interest and dividend income including accounts of dependants and dividend statements
Foreign source income (employment, rent and overseas pension)
Other as advised
Deductions and expenses
Accountant / Tax agent fees
Bank fees / Professional subscriptions and memberships
Sickness / Accident insurance including income protection insurance
Superannuation contributions
Work-related motor vehicle travel (logbook & kms)
Business / home office deductions based upon verifiable calculations
Donations
Rental property expenses including interest on loan
& many more! see our guide and call us today!
Satisfied with our services?
Don't keep us a secret!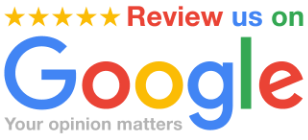 Your review is greatly appreciated.
Testimonials
Positive: Professionalism, Quality, Responsiveness, Value
I have been a client of VDM and Thorn for the past 15 years and I won't be looking elsewhere.
I highly recommend any business needing a good accounting agency, to contact VDM andThorn. Not only will they provide quality results and provide a professional service, they will always make the customer feel welcomed via phone or in person.
Positive: Professionalism, Quality, Responsiveness, Value
David and his team VDM & Thorn have been my family accountant for the past 15 years, and my company accountant for over 12years.
David has always been on call for me every time I have needed his help.
The only account I can call a friend, that's my trust in David.
Positive: Professionalism, Quality, Responsiveness, Value
Have been a client for over 20 years and have always found them to be professional and always respond to any queries I might have. I trust them implicitly. No other account firm has offered the service they provide. A very happy business client.
Get in touch with our team today