All Mail to:
Temporary Postal Address:

Due to the current Public Health Orders, our team is working remotely and are not able to collect mail from our primary PO Box. For your convenience, we have opened a temporary PO Box for all mail to be sent to.
PO Box 527,
Hoxton Park, NSW 2171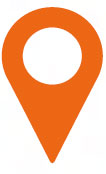 2/23 Kurrajong Rd
NORTH ST MARYS
NSW 2760
(Entry to office via Plasser Cr)

Ample street parking available at front entrance of practice

(02) 9623 4416
info@vdmandthorn.com

Business Hours – Monday to Friday
Morning: 9:30AM – 12:30PM
Lunch: (Closed): 12:30PM-1:30PM (Hangry Preventative Measure)
Afternoon: 1:30PM – 5:00PM
Hangry Defined
adjective INFORMAL
bad-tempered or irritable as a result of hunger.

"I get very hangry if I miss a meal"
A message from VDM & Thorn,
In line with the current NSW Public Health Orders announced by the NSW Government, our office will be closed until such orders ease. However, rest assured we are working remotely and responding to all phone messages and emails.
If you need to speak with us, please leave a telephone message with your contact details and we will call you back. Alternatively,you can send us an email and one of our staff members will get back to you.
Get in touch with our team today